In the New Testament, it is Archangel Michael that leads Our Lords armies against Satan's forces in the Book of Revelation, where during the war in heaven he defeats Satan. In the Epistle of Jude Michael is specifically referred to as "the archangel Michael". Christian sanctuaries to Michael appeared in the 4th century, when he was first seen as a healing angel, and then over time as a protector and the leader of the army of God against the forces of evil. By the 6th century, devotions to Archangel Michael were widespread both in the Eastern and Western Churches.
Please see below just a few of the most famous and early settings that are well preserved are. (Please note that whenever we quote legends we have not requested formal verification from theologians or priests):
1) Dating from 980 AD is the Christian Orthodox Docheiariou Monastery in Agios Oros. Tradition has it that Archangel Michael has appeared and referred frequently at the Docheiariou being his current home, or command base.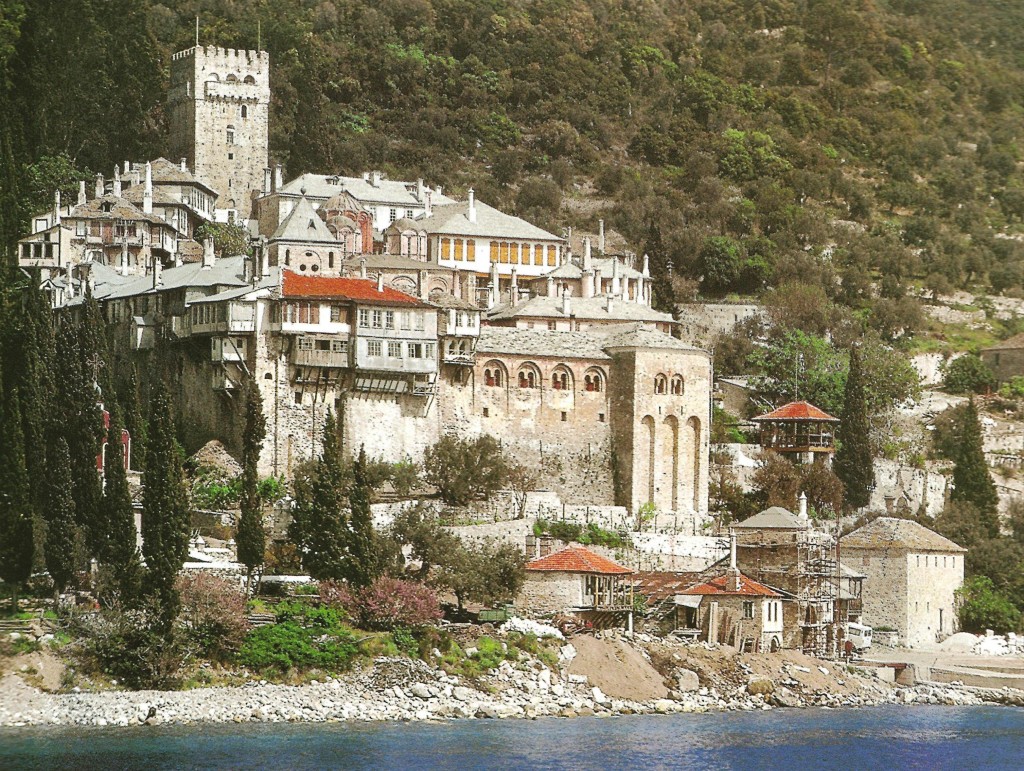 2) Taxiarchis Madamados, 17th century Monastery in Lesvos island in Greece with the miraculous statue of the archangel that was made with clay and the blood of monks that were killed by Sarakin pirates in an earlier invasion…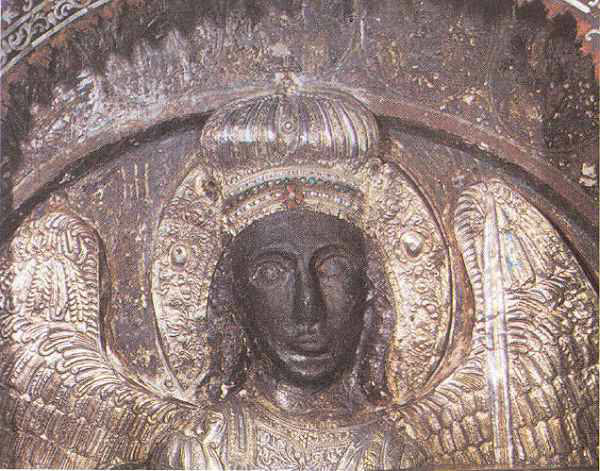 3) Mont Saint-Michel in Normandy. (Regarding the latter, according to legend, the Archangel Michael appeared in 708 to St. Aubert, the bishop of Avranches, and instructed him to build a church on the rocky islet. Aubert repeatedly ignored the angel's instruction until Archangel Michael burned a hole in the bishop's skull with his finger.)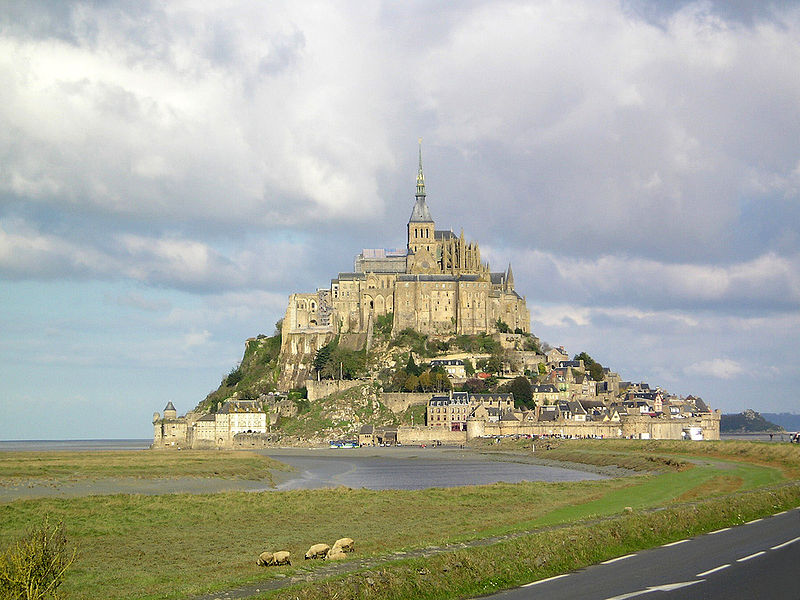 4) Castel Sant'Angelo in Rome. This was Roman emperors Hadrians mausoleum (tomb) which was converted to a fort in 401 AD and where legend holds that the Archangel Michael appeared atop the mausoleum, sheathing his sword as a sign of the end of the plague of 590, thus lending the castle its present name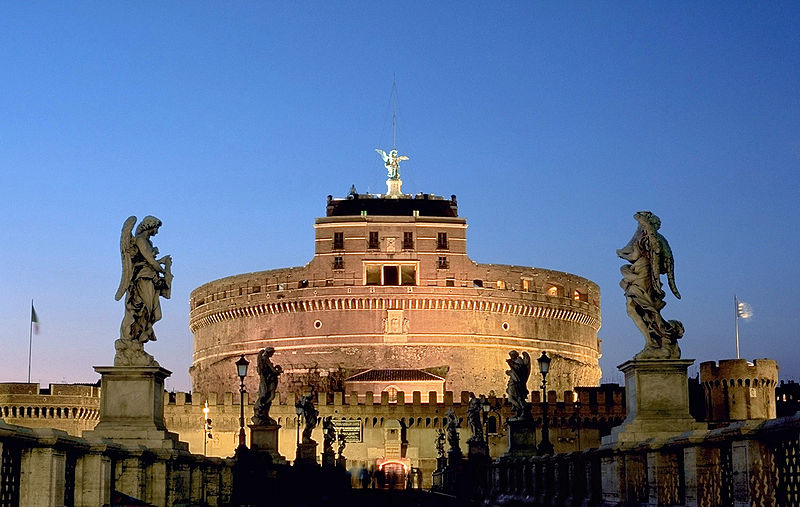 5) Taxiarchis Michael Panormitis (Simi Island Greece). Very miraculous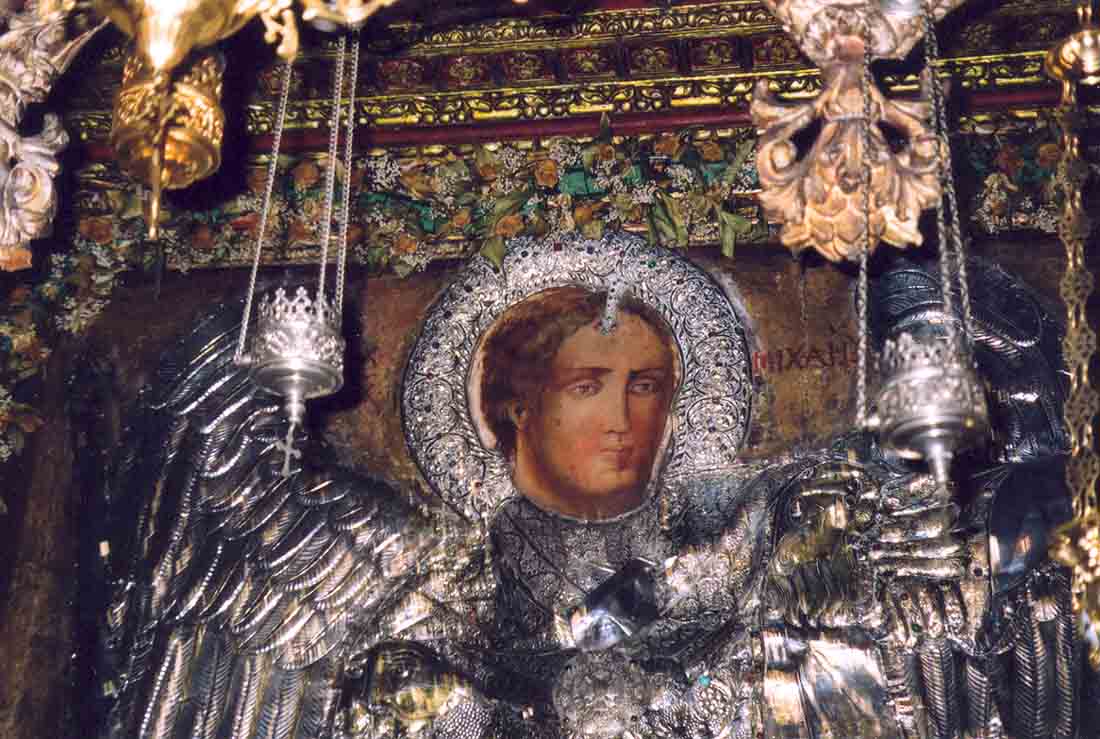 6) Archangel Michael's glorious golden domed church in Kiev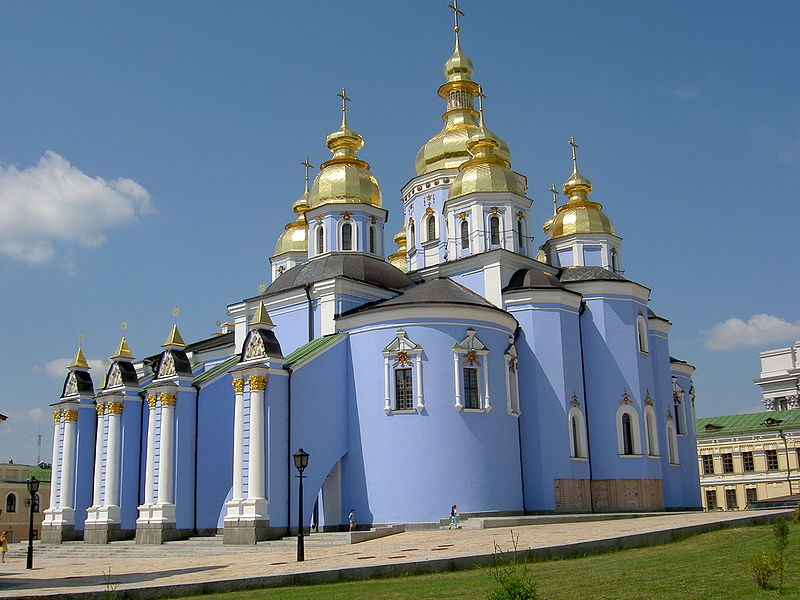 7) The Monastery of the Miracle (Chudov Monastery) in the Moscow Kremlin, where the Russian Tsars were baptized, was dedicated to the Feast of the Miracle at Kona (Chonae or Colossae).